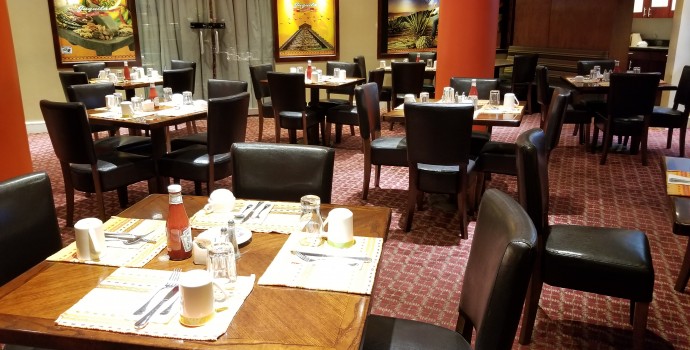 Manhattan View | Dining
Kids under 12 eat free at our full-service restaurant, Juquilla, where guests can enjoy a varied menu of authentic Mexican cuisine.
Hotel Dining
Room Service: Available for Breakfast beginning at 7:00 AM and Dinner beginning at 6:00 PM daily.
Cocktail Lounge
Kids Eat Free
Restaurants
39 Above
Location: In Hotel - Lobby level
Daily 5pm-11pm
Light & Full Menu Available.
Click Here for Breakfast and Dinner Menus
Juquilla
Guests can enjoy a varied menu of authentic Mexican cuisine in addition to contemporary American cuisine designed to please all palates
Location: In Hotel - Lower Level
Serves: Breakfast, Lunch and Dinner
Monday-Sunday, 9:15AM-4PM